Why is there a "national crisis" in Australian literacy?
by Lydia Cockburn || 9 February 2018
The changing nature of early childhood and low government funding have been targeted as likely causes of low literacy levels in Australia, but might the literacy toolset being given to Australian teachers be the real culprit?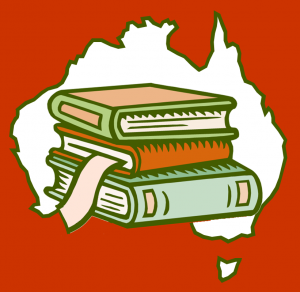 In recent Australian news, the CEO of Early Childhood Australia, Sam Page, has described the literacy situation in the country as a "national crisis".
Of particular concern to experts is the claim that children are starting school less well prepared to learn to read than in previous years. Mary-Ruth Mendel, chair of the Australian Literacy and Numeracy Foundation blamed the increasing use of technology which has meant that the amount of time children spend communicating with their parents is declining.
While this may well be having damaging effects, it surely does not explain why Australia in particular should be in crisis, while other countries with similarly high rates of technology use are not suffering to the same extent.
Mendel does also blame insufficient funding, expressing concern that of all the OECD nations, Australia is ranked third from the bottom of the list for the amount of literacy funding, according to an article on news.com.au which also offers parents some tips for preparing a child for learning to read.
At our reading program, we are experiencing high levels of interest from Australian parents, which suggests that there may indeed be a greater number of children struggling with their reading down under compared to in the UK and US (the two other top countries using Easyread). It also illustrates, however, that many Aussie parents are actually taking a very active role in trying to find a solution!
Perhaps, then, we should not be so quick to blame parents. Another potential cause of this literacy lag which has not been explored in the news reports linked above is the method of instruction used in literacy classes in Australia, where there is a lot less emphasis on phonics-based approaches than in the UK and US.
Even children who are taught phonics may end up adopting a sight recognition strategy for reading which can put them seriously far behind their peers in reading and spelling. So when the teaching methods themselves explicitly encourage sight memorisation, more children will head down that wrong path. We quite often have Australian parents tell us that their child has been learning sight word lists at school.
Of course, it is known that conventional phonics does not work for all learners. We're often helping children who have not managed to crack reading with conventional phonics, but we are teaching them to decode, just in a different way. Our system uses a visual phonics approach called trainertext. The goal of getting them sounding words out in order to eventually decode fluently remains the same.
In April 2017, British MP Nick Gibb visited a series of Australian primary schools and found that a worrying amount of children were struggling with reading. He called on the schools to use phonics as the main method of instruction, rather than using it as just one part of the teaching strategy, as is currently the case. An article published on abc.net.au reporting this visit gives the impression that in Australia, debate is still ongoing about whether phonics really is the way forward, whereas in the UK, it is much more accepted that it is the preferable method, even if it isn't perfect. There has been a substantial rise in literacy results since the UK started switching to phonics in the late 1990s.
There is a lot of evidence that relating letters to sounds is the crucial first step towards fluent reading, and this is in keeping with what we observe daily at Easyread. Struggling readers come to us when they are stuck using a sight recognition strategy for reading and it is only once we have got them decoding that they then start to progress in fluency, comprehension and spelling.
So, if it is true that Australian schools are not being sufficiently encouraged to use a decoding strategy when teaching young learners to read, that might explain the perceived "national crisis" in this area. It is mainly about the tools being given to the teachers to use, rather than anything to do with a decline in effort and application on the part of the children, teachers or parents.
Schools and education policymakers need to see that the literacy strategies taught nationally must aim primarily to get children decoding. That is the base from which the other benefits of reading can grow. For more information on our new trainertext visual phonics approach to literacy, visit our website: https://dm-ed.com.