3 reasons to start your own Little Lending Library (and how to do it!)
by Laura Gordon || 22 June 2018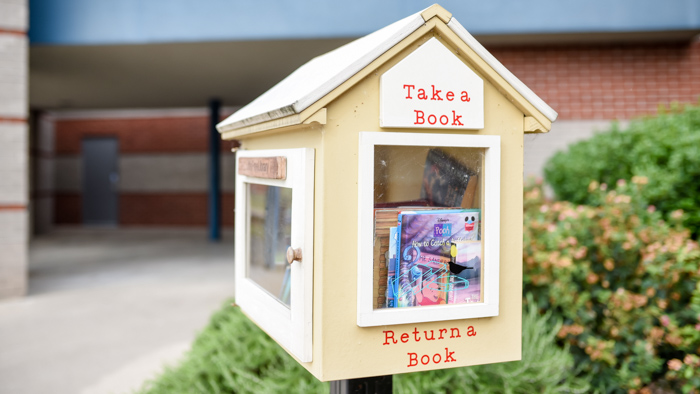 If you've ever seen one of the colorful, wooden libraries in your community, then you probably already know a little about these small, cute booklending systems, which have made an appearance in neighborhoods all across the US. These so-called "little free libraries" offer neighborhoods and families a chance to share their used books with others in the community. Thanks to their modest size, easy setup, and ease to maintain, they can be a simple way to teach your child about reading and community.
Below, we provide three great reasons to start a little free library for your neighborhood, and we offer some suggestions for where you should look to learn how to build one of your own.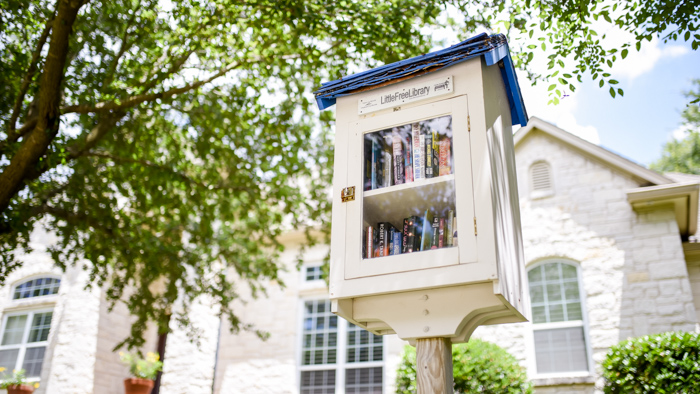 1. Little free libraries are an easy way to rehome your finished or unwanted books.
If you're a big reader, then it's easy to acquire more books than you necessarily need. Even if you love reading, books can be a tricky item to collect – they're heavy to transport in a move, they hog space, and they attract dust mites, which can be a serious allergen for some. Professional organizer and author Brooks Palmer  writes for the Huffington Post that you should carefully evaluate the books you have and find new homes for the books that you are unlikely to read again.
A little free library is a great way to limit clutter and share your books with others. It lets you clear books out of your home, where they are unlikely to be enjoyed, and share them with someone else. Little free libraries are also a great way to share your old children's books once your own kids have outgrown them.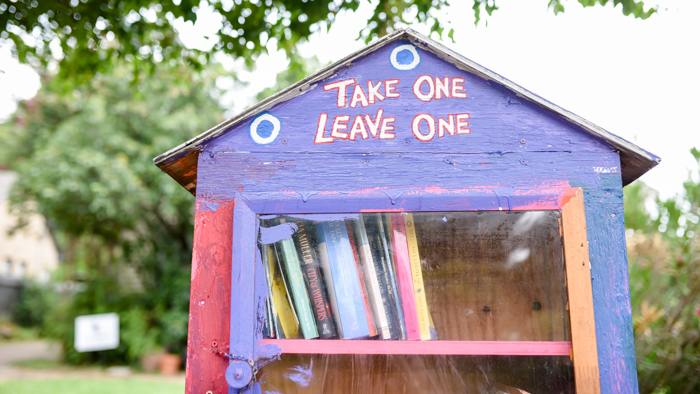 2. A little lending library helps you contribute to your local community.
Not only is a little free library an efficient way to clear out your old books, but it also has the added benefit of providing books to other readers who may not have easy access to reading materials. Over the years, the bloggers at Little Free Library have collected and published some of the many wonderful notes that readers have left behind. Two of these notes came from homeless people, who happily shared their gratitude for having access to a free book:
"I currently live on the streets, and sometimes wish I had a good book to read. Thank you for the reading!!!"
"I come from the North End & I love this idea. I am homeless and needing to know my blessing so from Ruth thank you."
In addition to providing books to those who may not have them, a little free library also gives you a chance to connect with other people in your neighborhood. One thankful reader penned this note in praise of her local little free library:
"Dear Neighbor, I just want to leave special wishes for a Happy New Year with my thanks to you for providing us with the Little Free Library! This has been such a wonderful addition to the neighborhood, and I am deeply grateful. I see it being used all the time, and I look forward to checking it almost daily. Thank you! You are wonderful! –A grateful reader/walker"
Another reader, who struggled with learning to read well into adulthood, shared a similarly heartwarming thank you note:
"Thank You who ever you are for have-ing the book box. I'm 46 I learned to read 4 yrs ago & the libary how ever its spelled is to far. I just moved from Maine so I don't know a lot of places. So Again Thank You! From a Neiphor spelled wrong sorry"
Incredibly, even a gesture as simple as sharing your books can have a big, positive effect on the people and families who live close to you.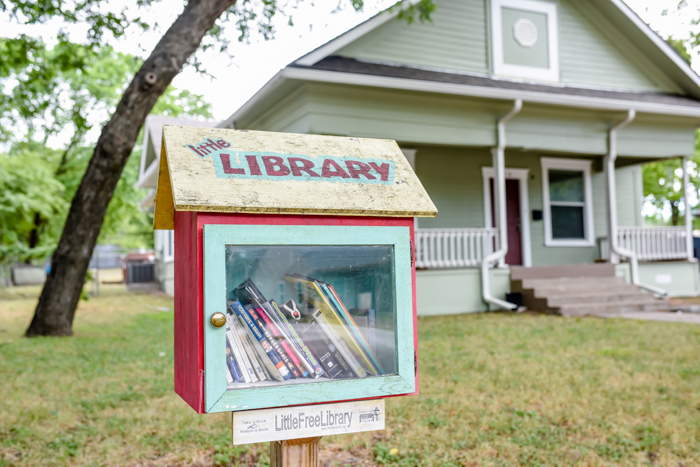 3. Little free libraries teach children that reading is a social act.
While most of us read books quietly to ourselves, the act of reading is ultimately both social and transformative. Many of the most important discussions about politics, scientific discoveries, and educational issues have started with an essay, an article, or a book. Charles Darwin's The Origin of the Species fundamentally changed the way that people thought about human life and the existence of man. Harriet Beecher Stowe's 1852 novel, Uncle Tom's Cabin, played an undeniable role in reshaping the US and bringing an end to slavery. Even now, important political and investigative journalism regularly ignites new conversations and new social movements.
A little free library can give children their first glimpse of this phenomenon. By allowing children to share their books with others, you allow them to see – in a very literal manner – how the act of reading connects us to other readers in meaningful ways. And isn't that what reading is all about?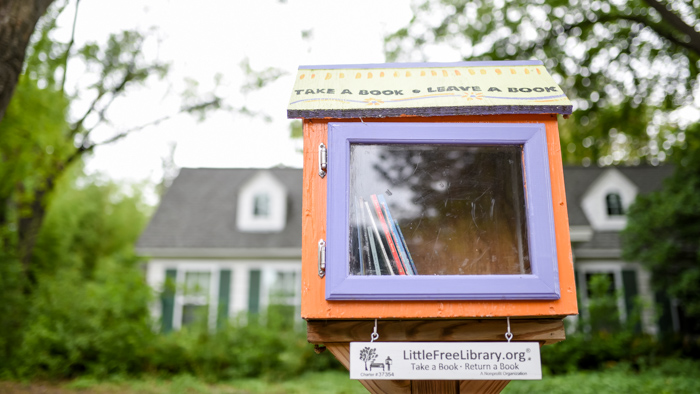 Want to set up your own little free library? Learn more here!
If you know your way around a hardware store, you might consider building your own little learning library. There are plenty of blueprints online that give you clear instructions for how you can construct one of these small book sharing spaces. However, there are also great, finished options available for purchase at the Little Free Libraries website.
Do you have a little free library of your own? Share it with us here.