Sebastian was guessing words despite reading practice every night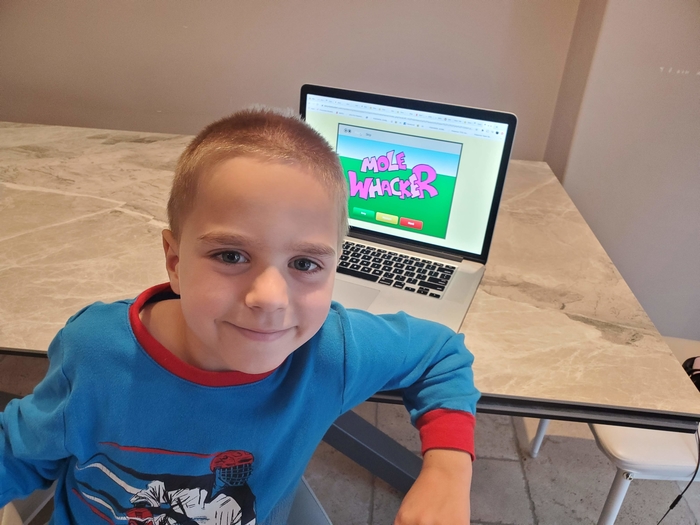 The Backstory
We started Easyread in March 2020, I found the program online searching for reading tutoring because Sebastian was behind his reading level at school. His reading level was at 4 (Canadian levels), which is a delay for grade 1.
Sebastian knew some sight words but was guessing any other word, he was really struggling with word decoding. His spelling was very bad as well, he couldn't spell even short words.
We used to practice reading every night at home and he got extra reading support at school at the beginning of grade 1. We also practiced sight word lists every day, but that didn't help with word decoding or fluency.
The Easyread Experience
Sebastian loved it from the first week, he loves the games. He doesn't see Easyread sessions as "doing homework", for him is more like playing computer games.
I also enjoyed the sessions and the 1 to 1 support. I think the phone calls are very helpful, and the team answers emails very fast. I also like the training videos for parents.
The Results
In June 2020 (3 months after we started), his teacher did a reading assessment, he was at level 12 this time. His teacher was amazed by the progress.
His reading has improved enormously and I was really impressed with his spelling improvements. He is not guessing words anymore, and he is decoding large and complex words. His confidence has increased as well.
In November 2020, we finished the 223 lessons! He was very proud of it, he is in grade 2 now and he is at his grade level. He says reading is his favourite subject now, I am the happiest person in the world every time he says that.
Easyread was my saviour. I am really glad that they put this program together and that I came across it online.