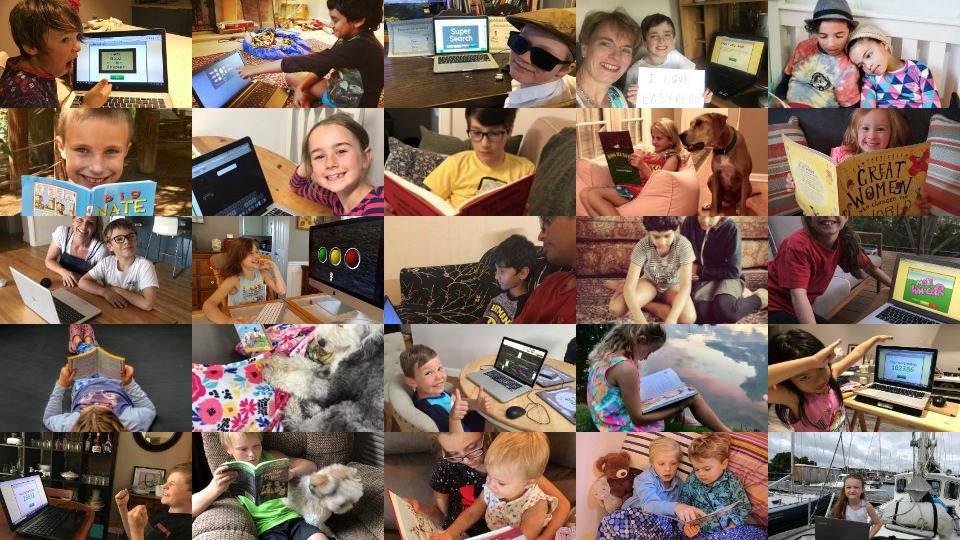 Photo Contest 2018: 12 Things We Learned About Our Easyread Users
by Lydia Cockburn || 6 September 2018
In August this year, we ran a photo competition asking our users to send in photos of their children reading, writing, or doing their Easyread lesson.
Here in the office we had an absolutely great time going through entries and seeing lots of happy faces reading!
Since our lessons are online and most of our support is done over the phone, it's lovely to be able put faces to the names of our students – and to see the Easyread lessons in action all around the world!
It was also fun picking up on the patterns that emerged, and learning more about our users through the photos that were sent in.
So, without further ado, I present to you the 12 things we learned about our Easyread users from our 2018 Photo Competition! Enjoy!
1. Our students love sharing their new reading skills with their siblings, and it's adorable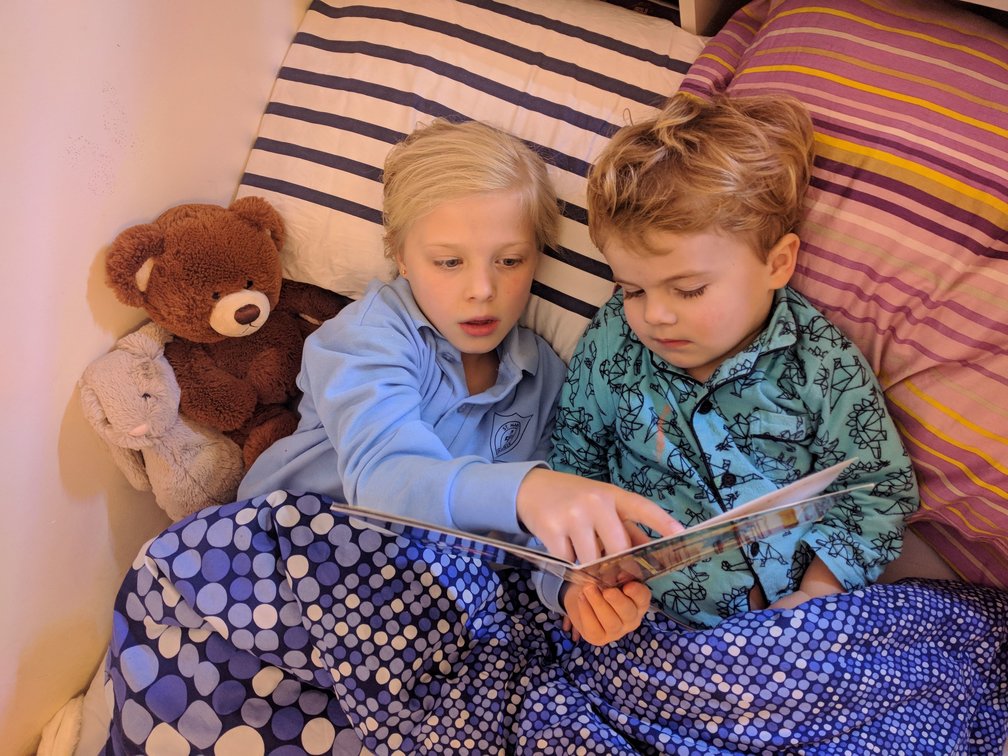 "This is something that we never saw before starting the Easyread lessons and that Alice is getting better at as we progress through the program. I hope she one day enjoys reading as much as I do, but it looks like she is on the right path!"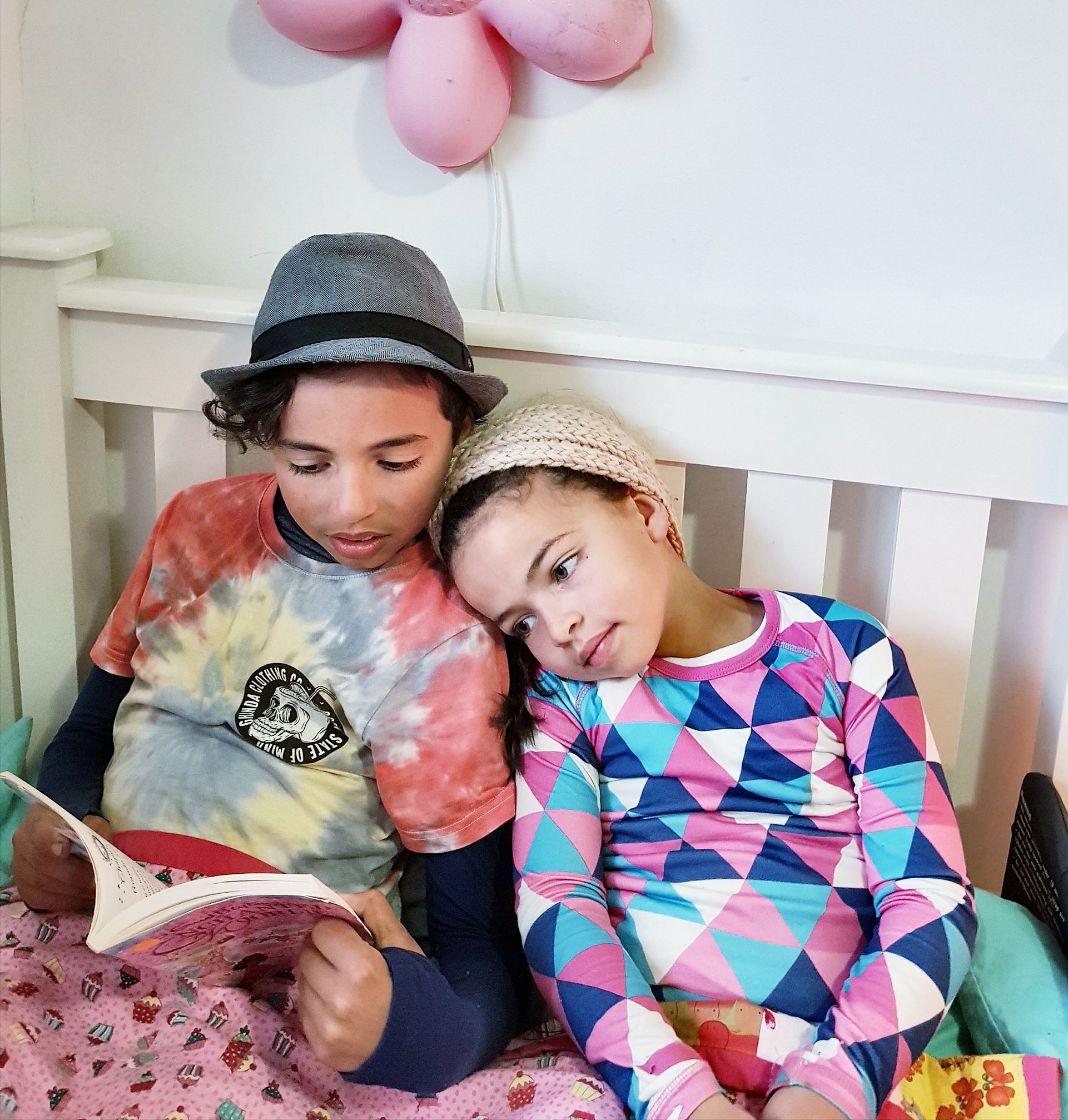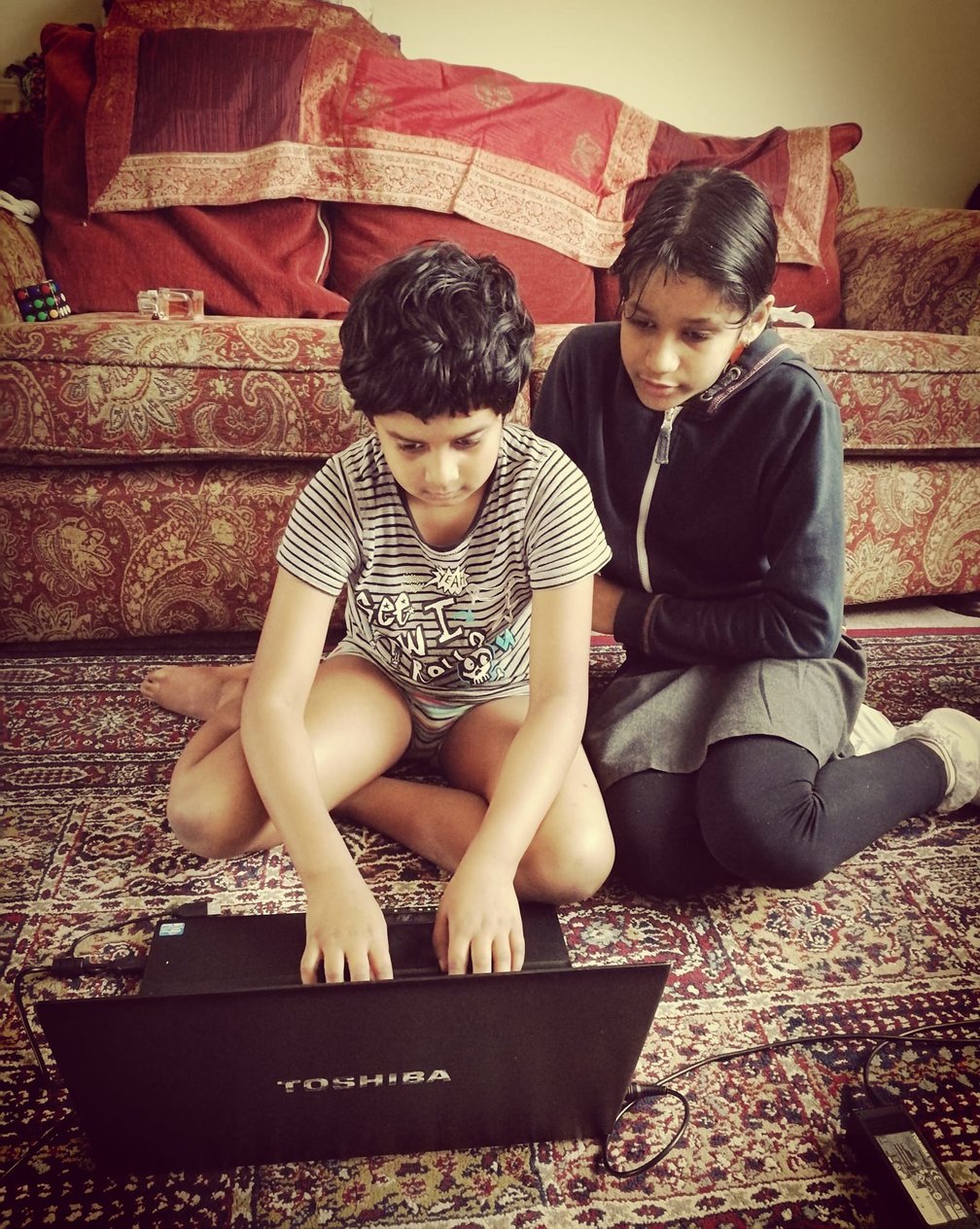 "Arian's sister, Ashaanka, is his rock and is immensely supportive of him and instrumental in boosting his morale. Course, they fight like wrestlers over the last chicken drumstick left in the most populated market in Asia. However, they both wanted this picture to be submitted too"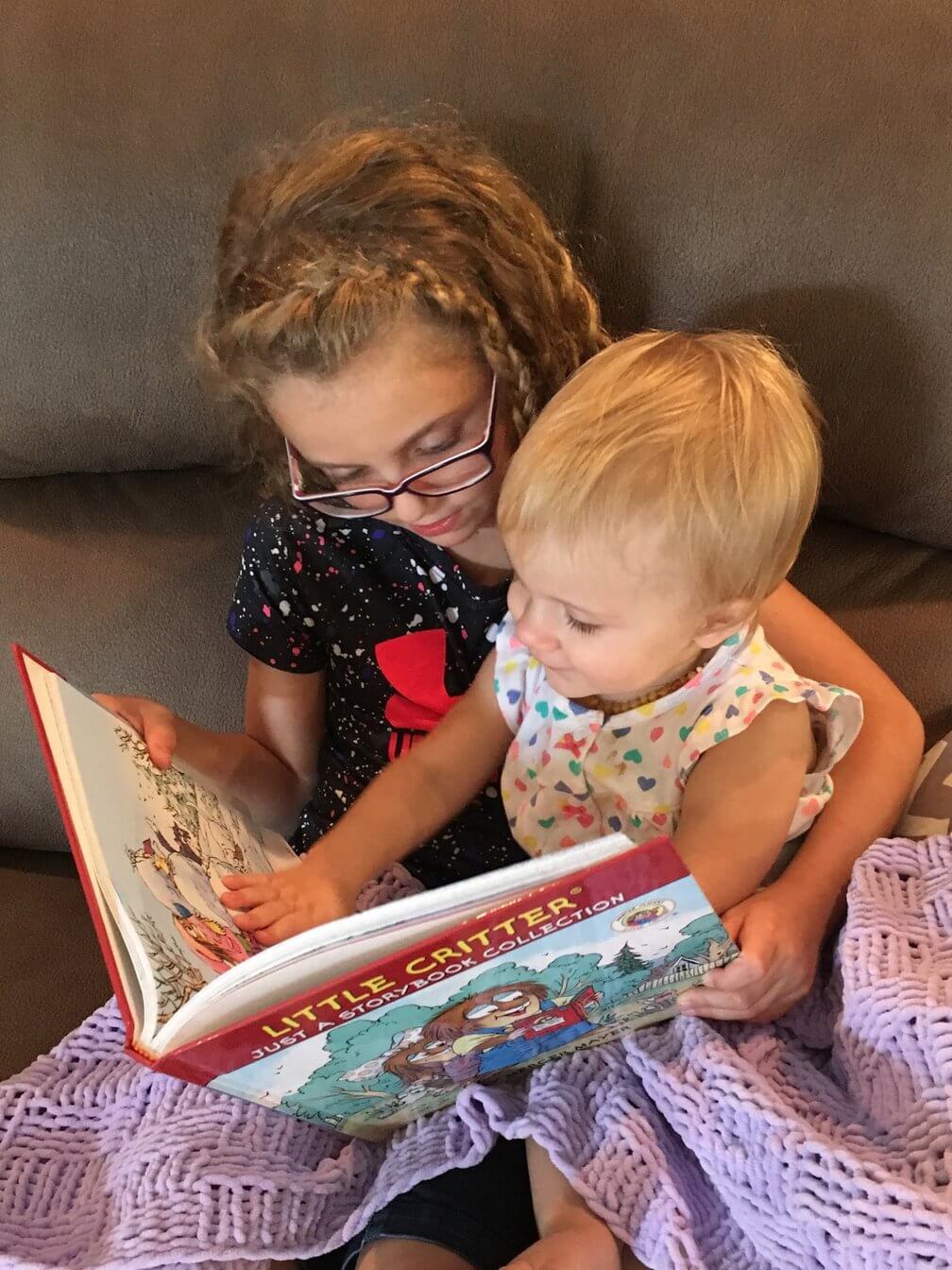 2. …but the best listeners are – of course – the pets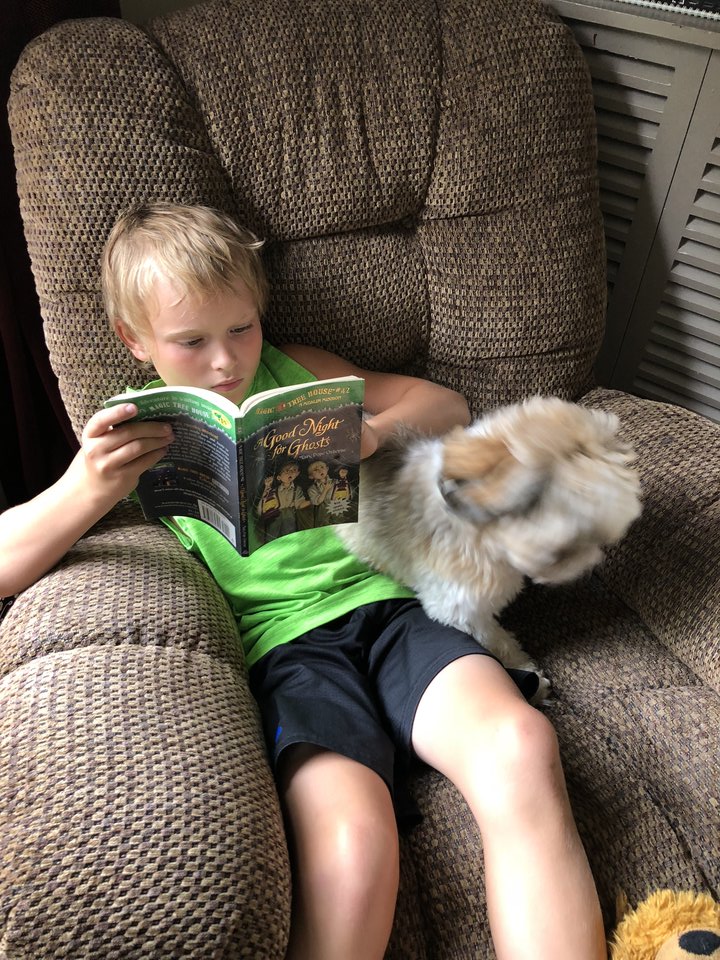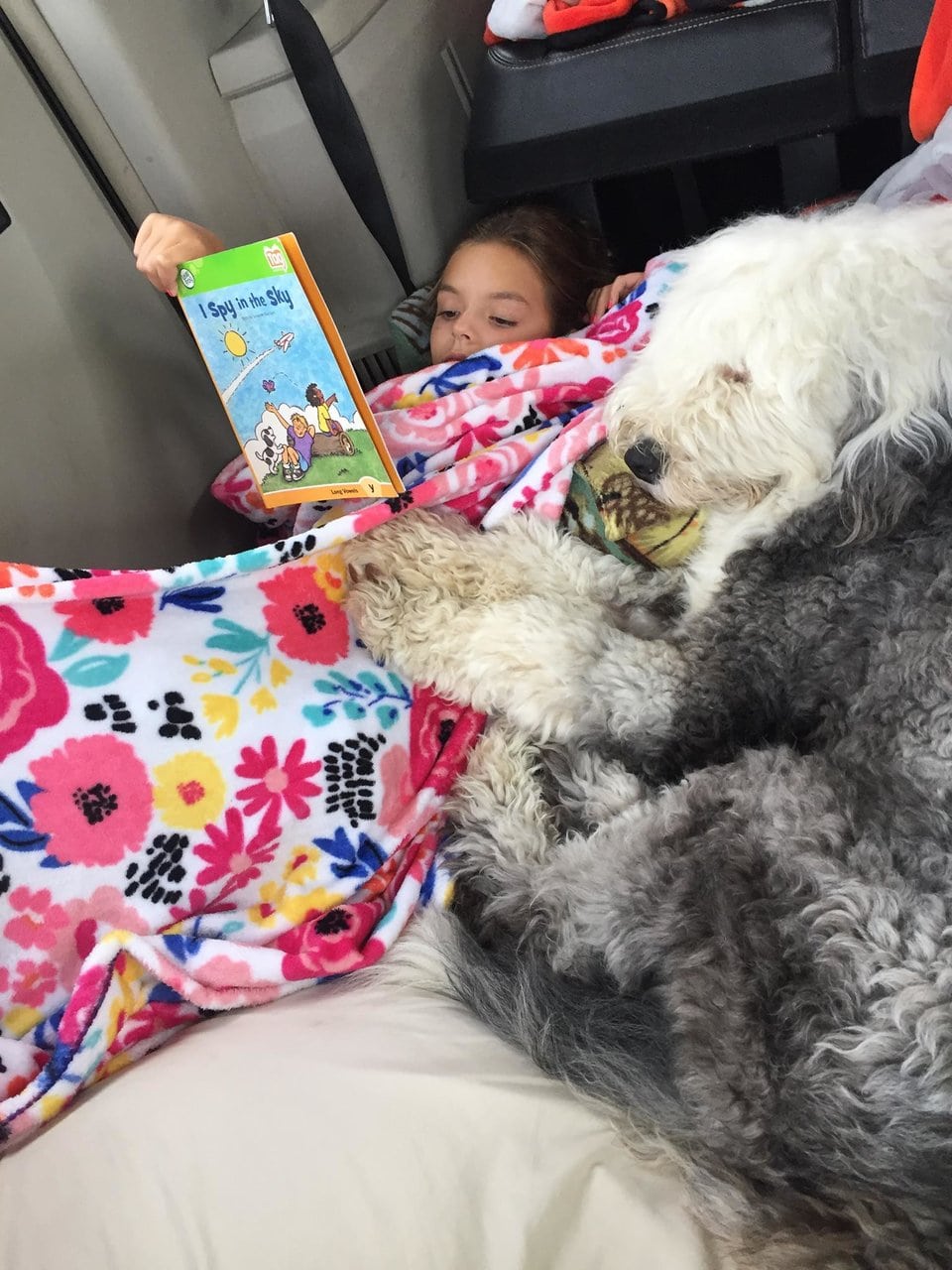 Eva enjoys reading on long road trips, especially when she has such a good cuddle buddy!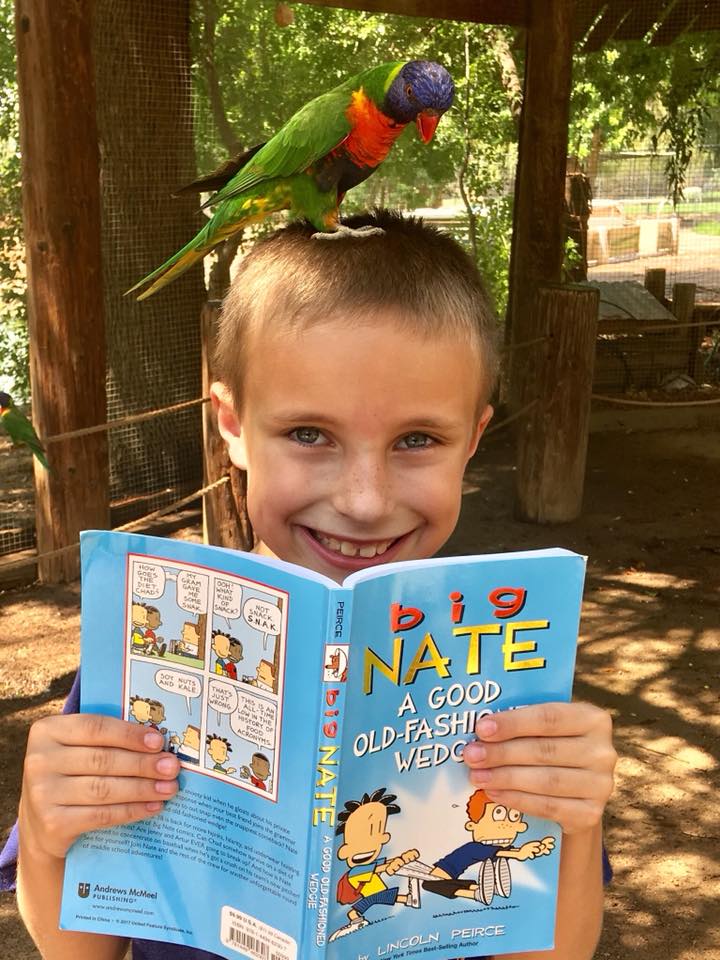 3. The lessons make for some great parent-child quality time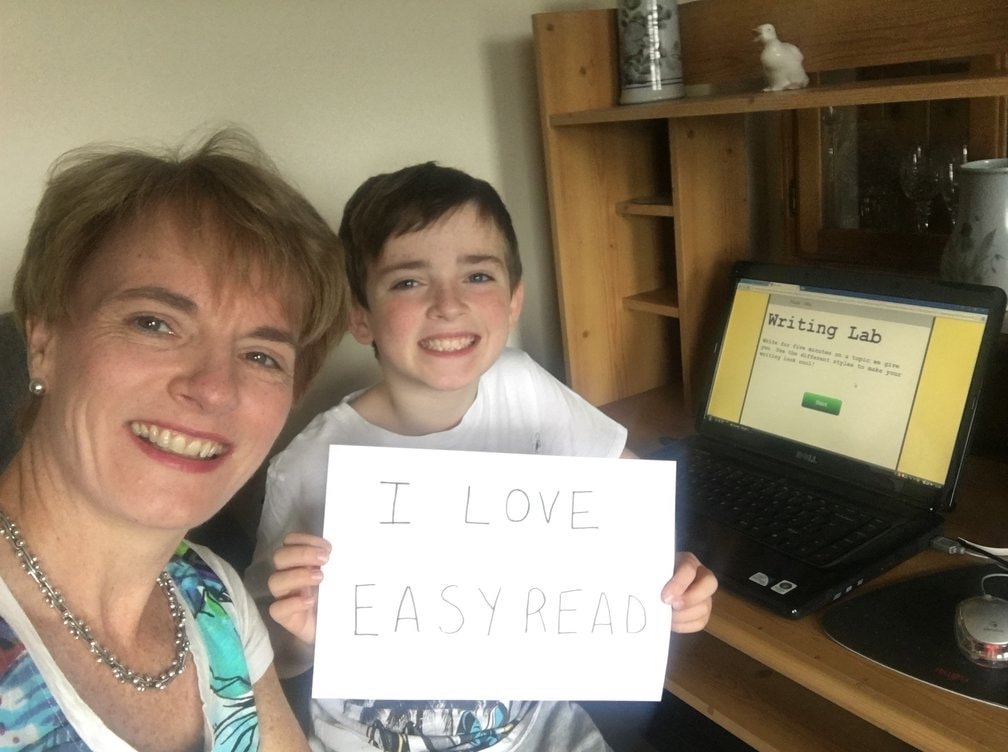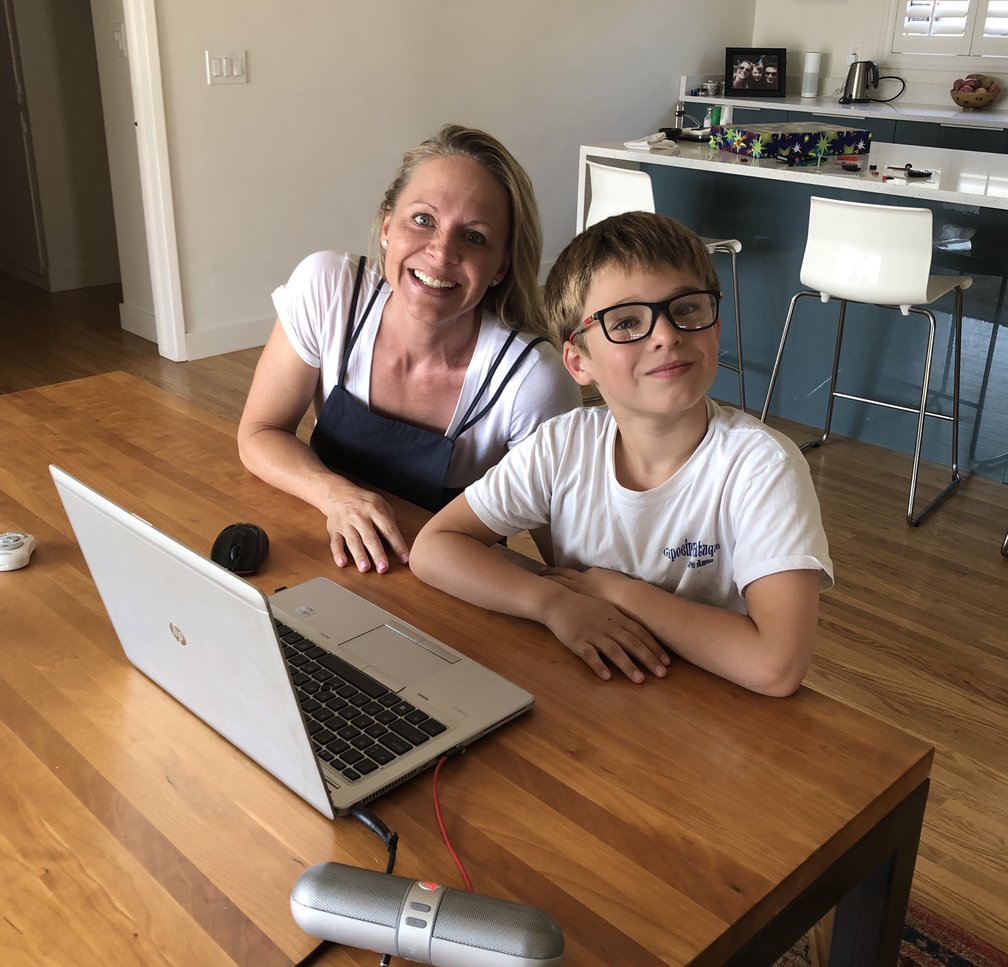 4. But they also seem to lead to more independent reading – giving the parents some well-earned peace and quiet!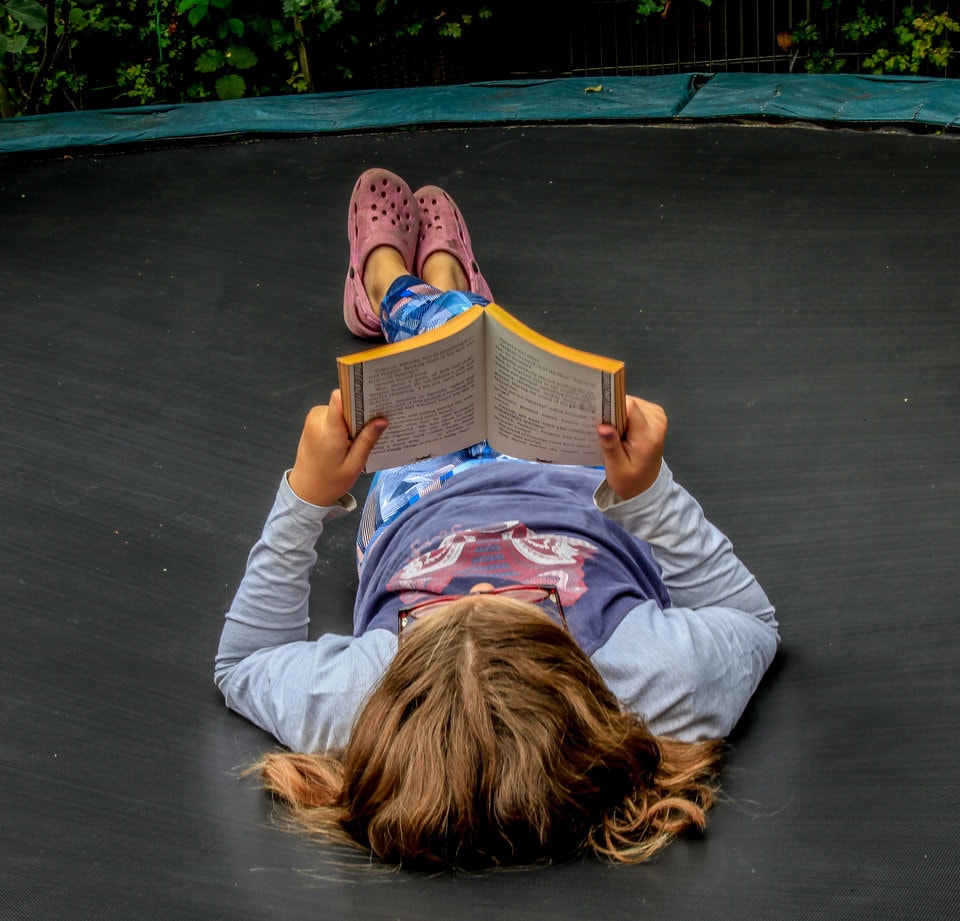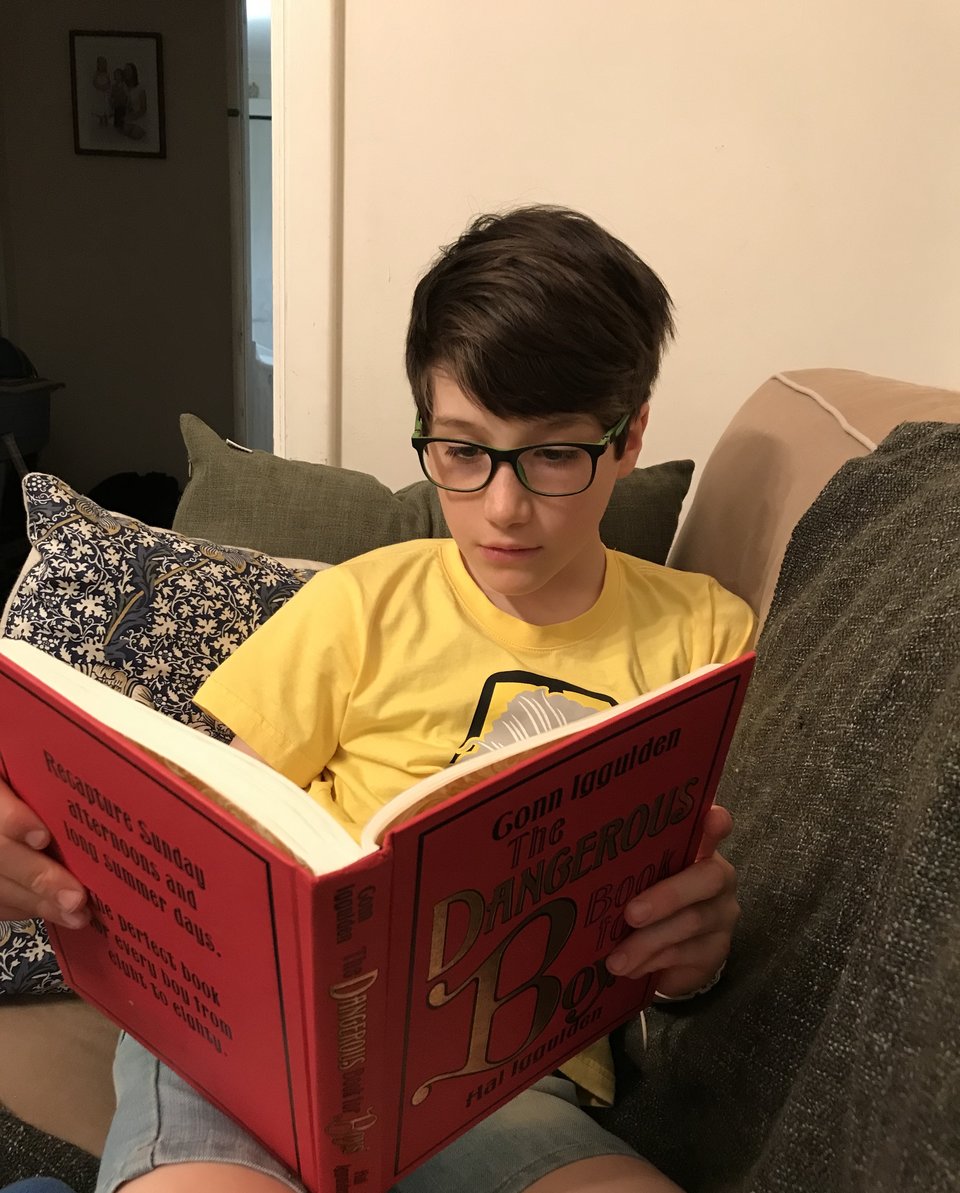 Since Henry started Easyread, 137 lessons ago, his phonetic awareness has improved dramatically and he has actually felt confident enough to read, out loud, in front of his class.

As an avid collector of "interesting facts", he can now absorb the information that interests him from books that he would not usually have attempted to read. I am sure that in another child's possession, this book is not quite as dangerous. Everyone survived the bow and arrow making this weekend, but I "draw the line" at his making a go-cart to attach to the lawnmower!
5. This hot summer has been a great chance to do some al fresco reading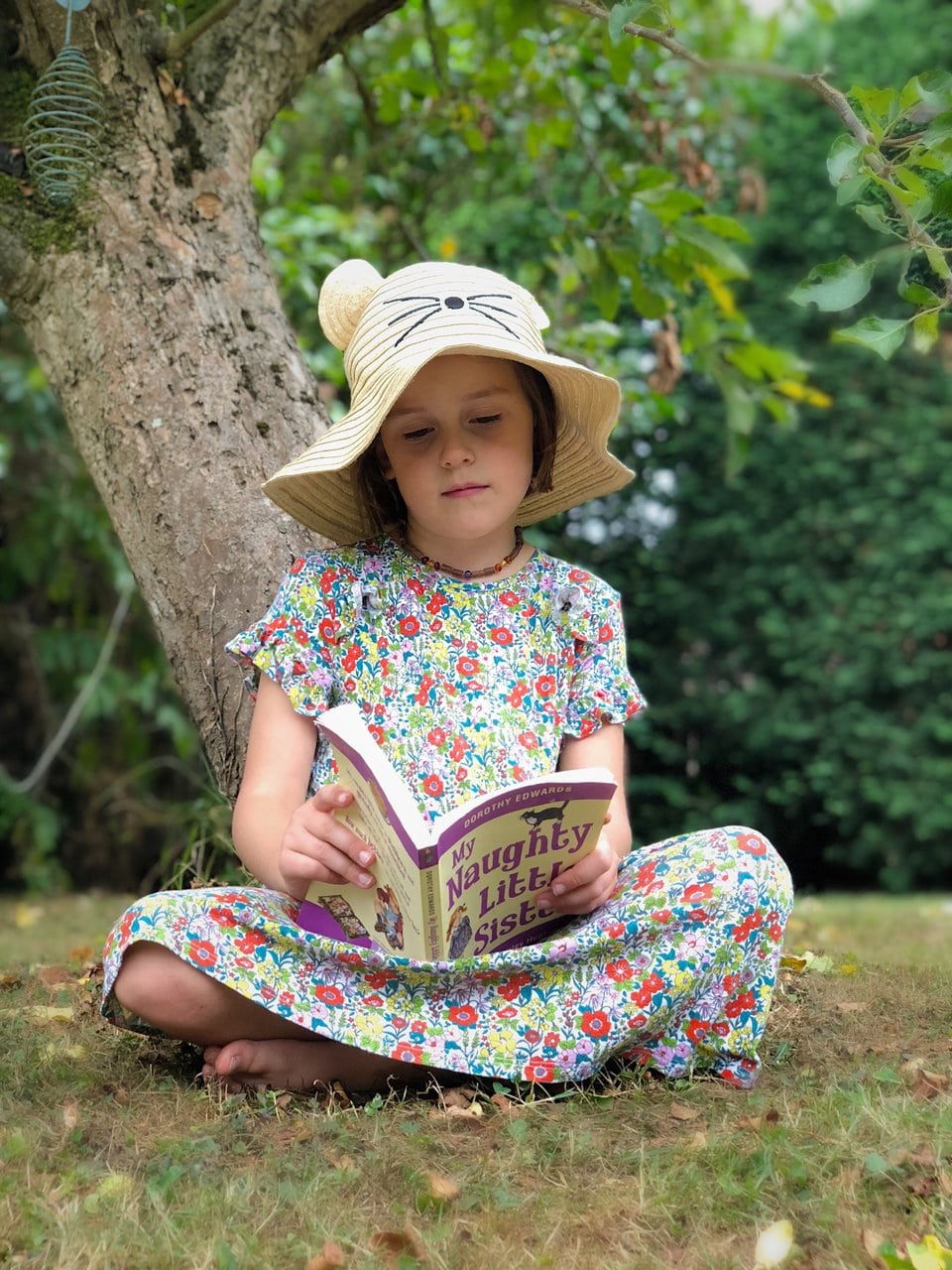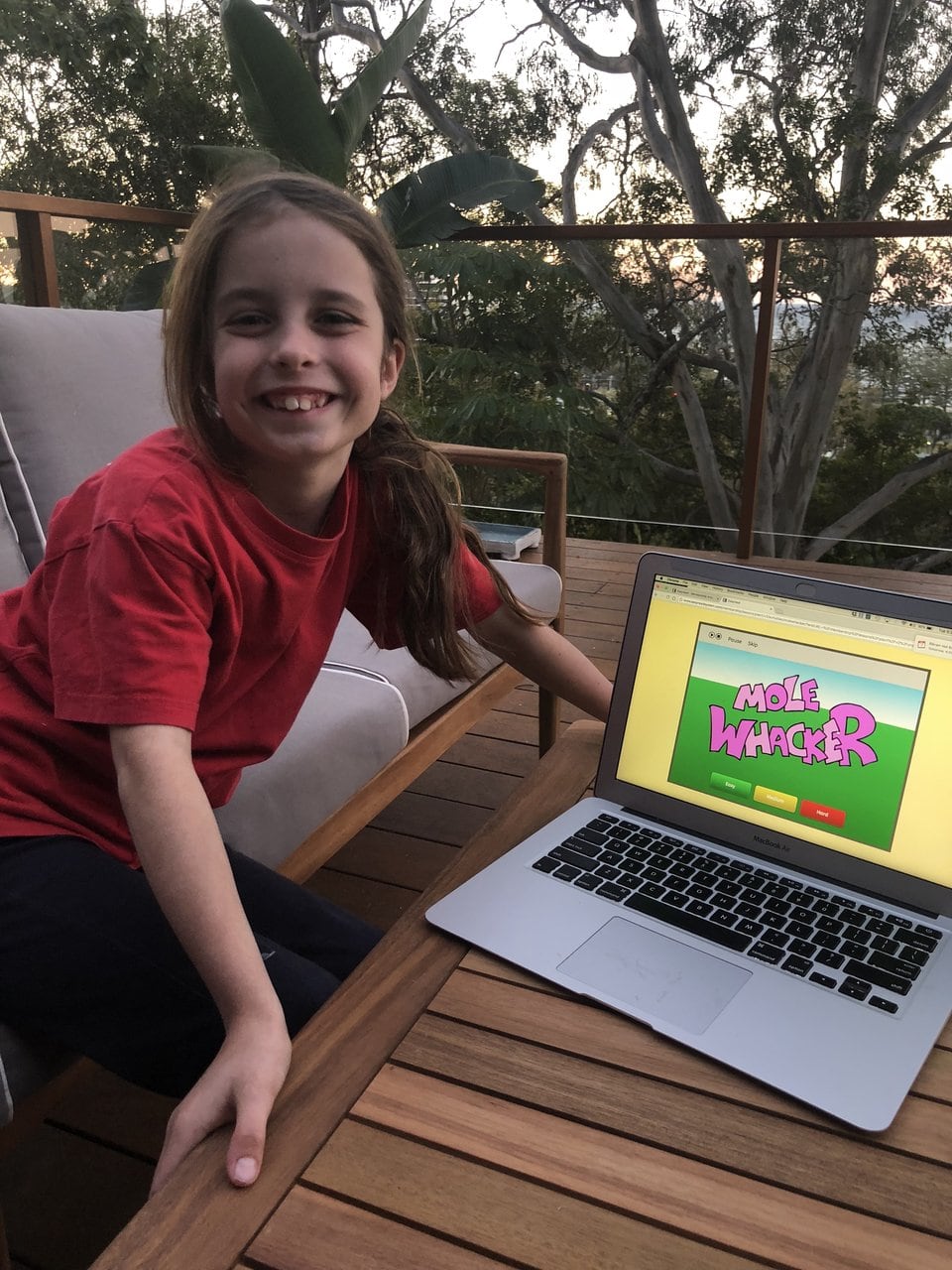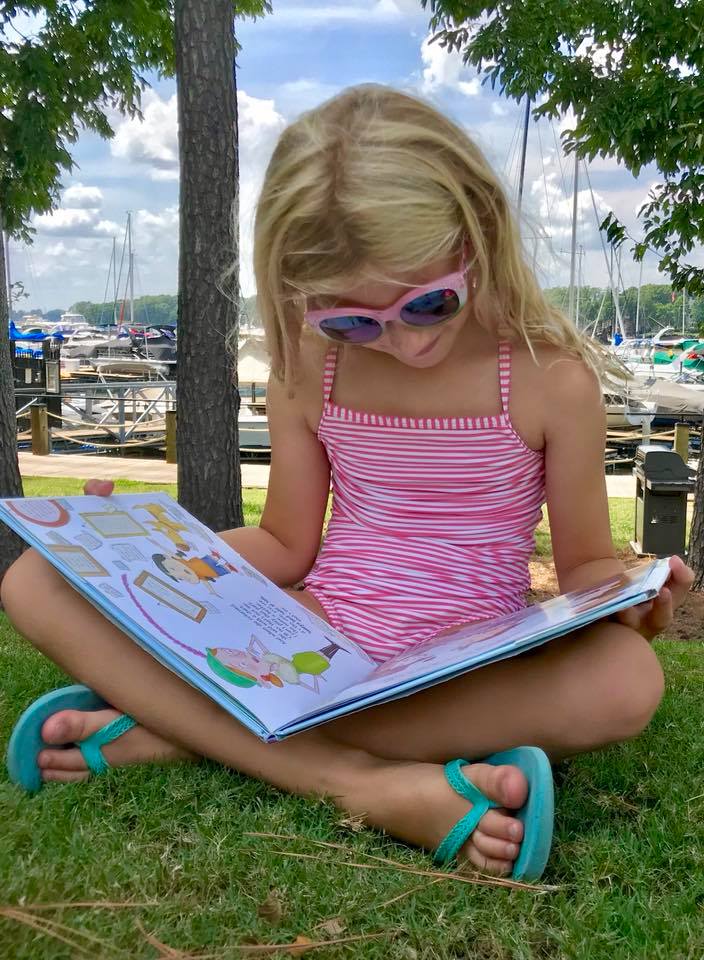 Summertime reading! I can't tell you how happy this makes us! Thanks Easyread!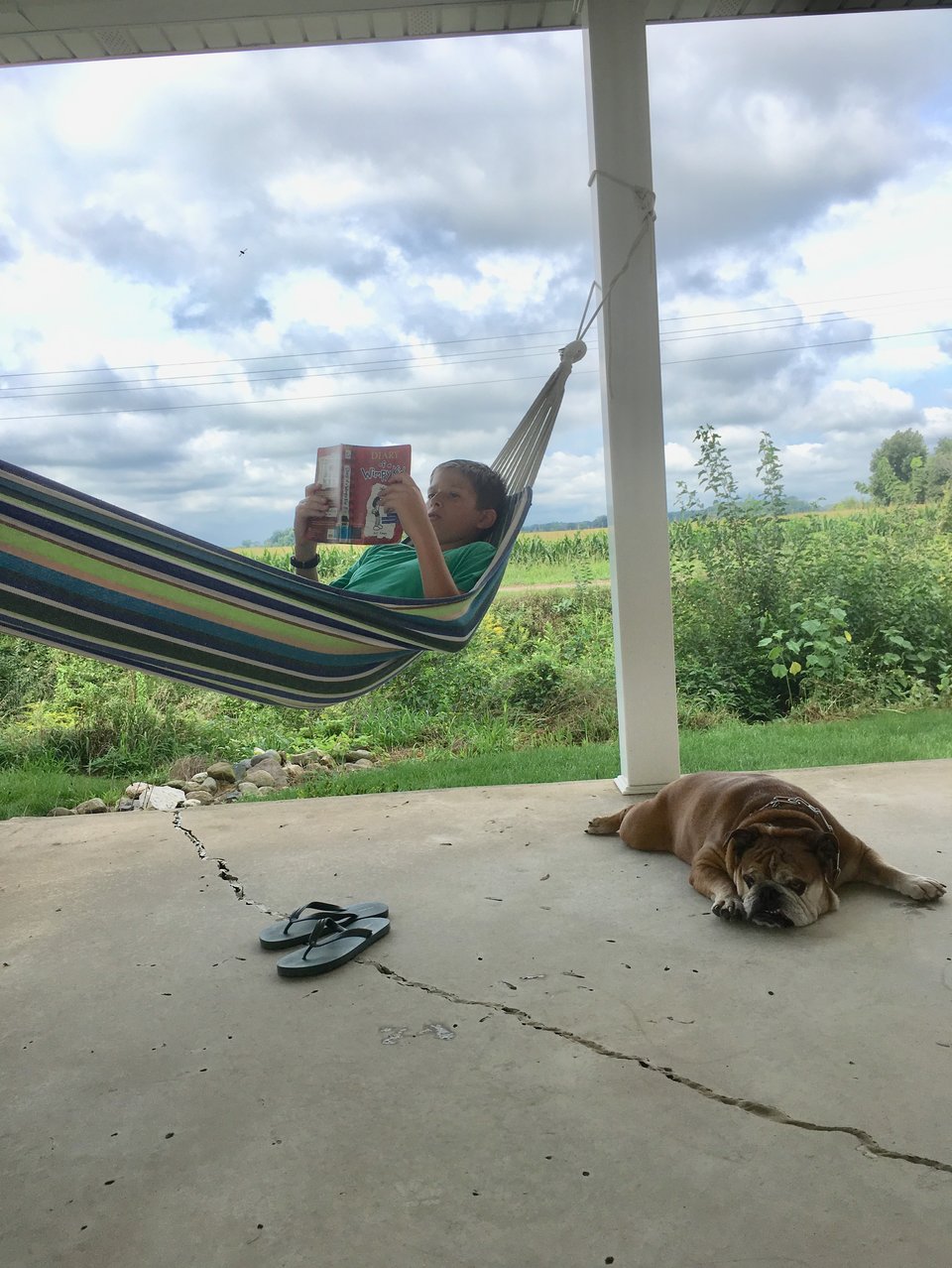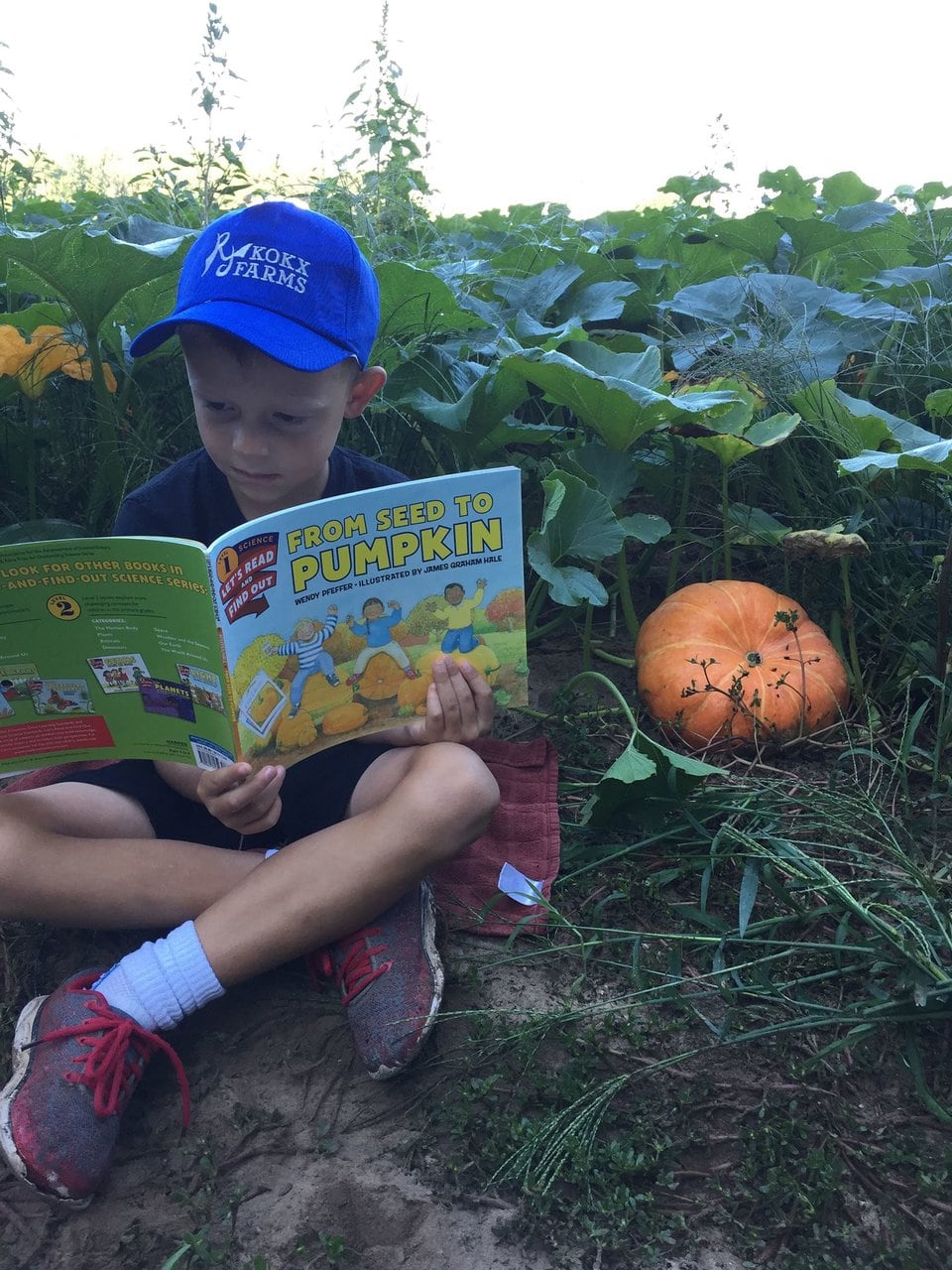 Patrick thinks reading on Papa's farm is the best!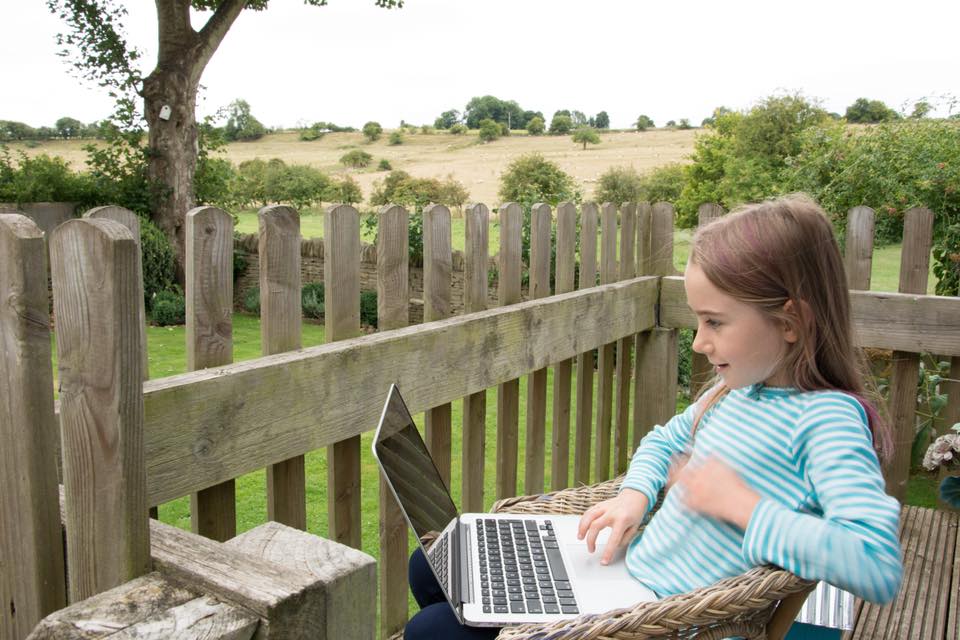 6. So sometimes, you have to get your lesson done wherever your parents have taken you on holiday!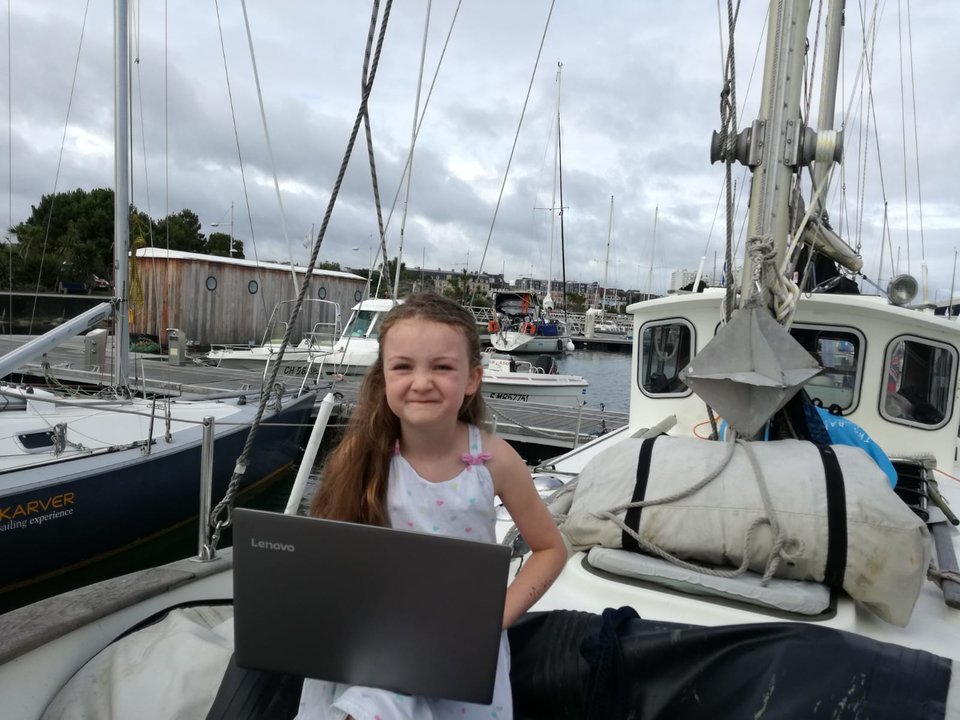 We really admire this commitment to the recommended daily lesson routine!
7. But do spare a thought for our students in colder locations…

8. We discovered some important benefits of reading that we had never really considered!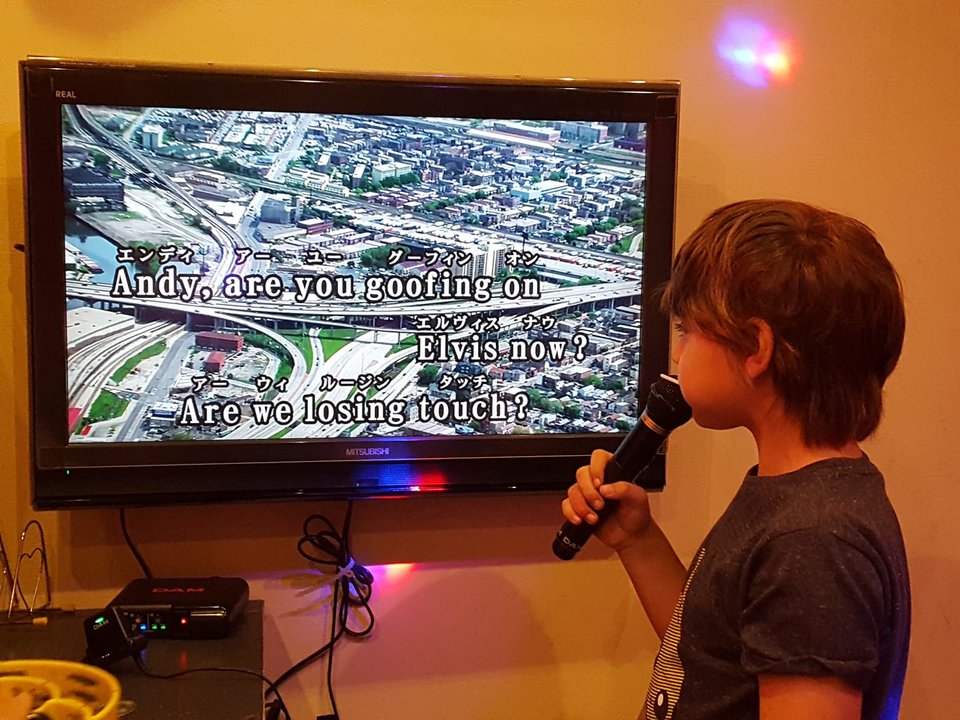 Lincoln is over lesson 200 and we will continue. He's doing so well after years of struggles with debilitatingly severe dyslexia. He even managed to decode enough for Karaoke on holiday in Japan. He's also been reading all about his travels. We're super grateful and proud.
9. And some girls are using books to get inspired to change the world!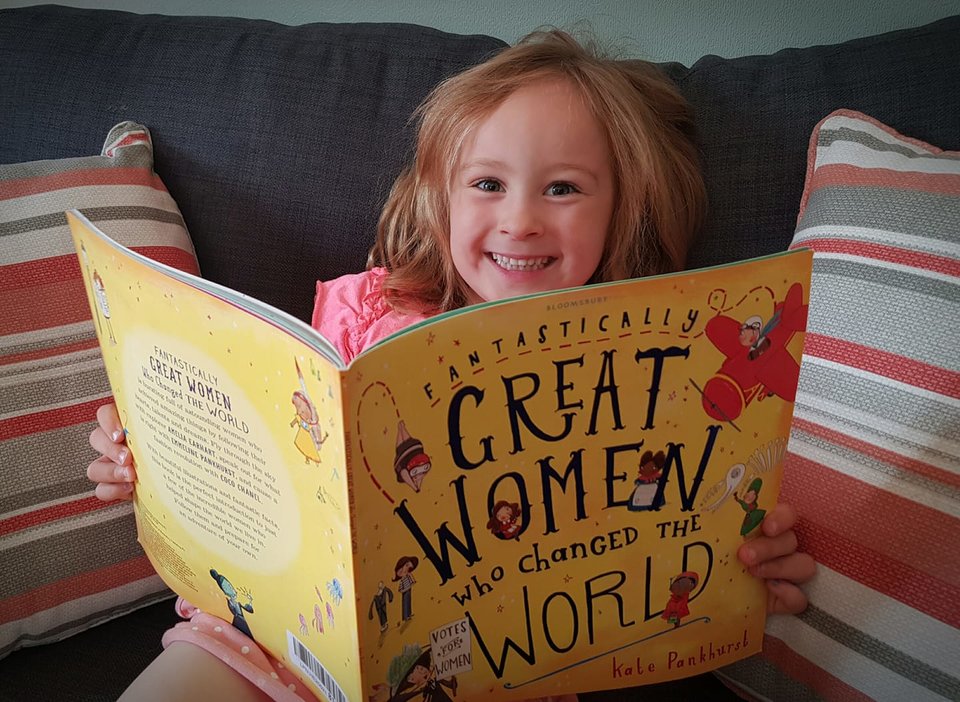 Learning fundamental reading skills to give her the best chance of being a great women of the future.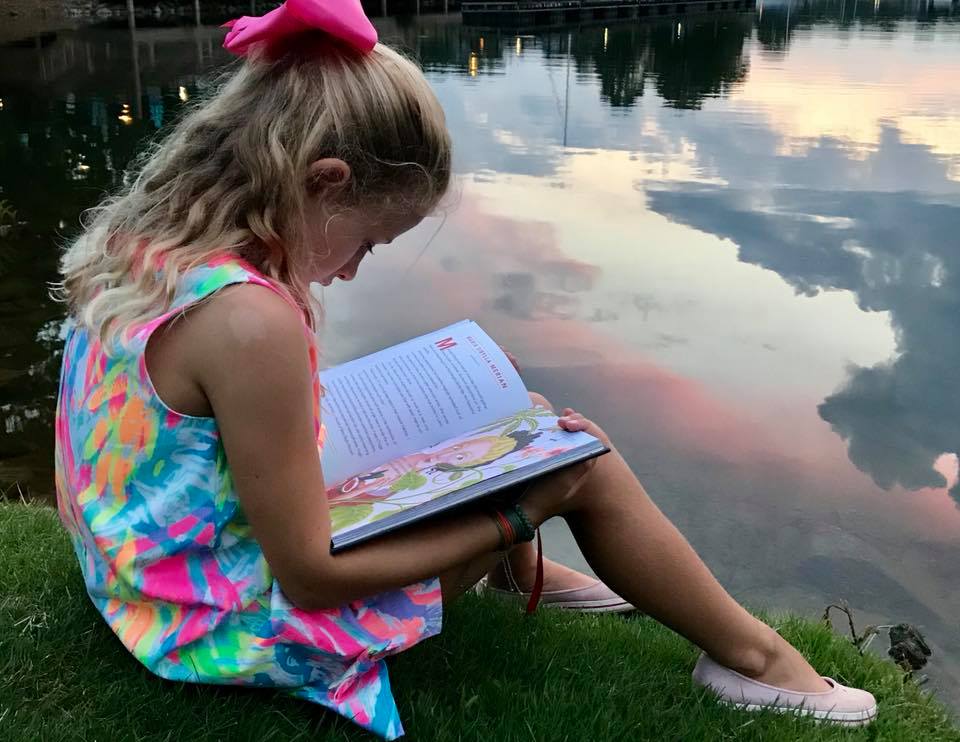 Lakeside reading… learning about women who changed the world. You are next ladybug! The confidence boost from Easyread is priceless.
10. Designing your own character in the game Letter Quest is a source of much entertainment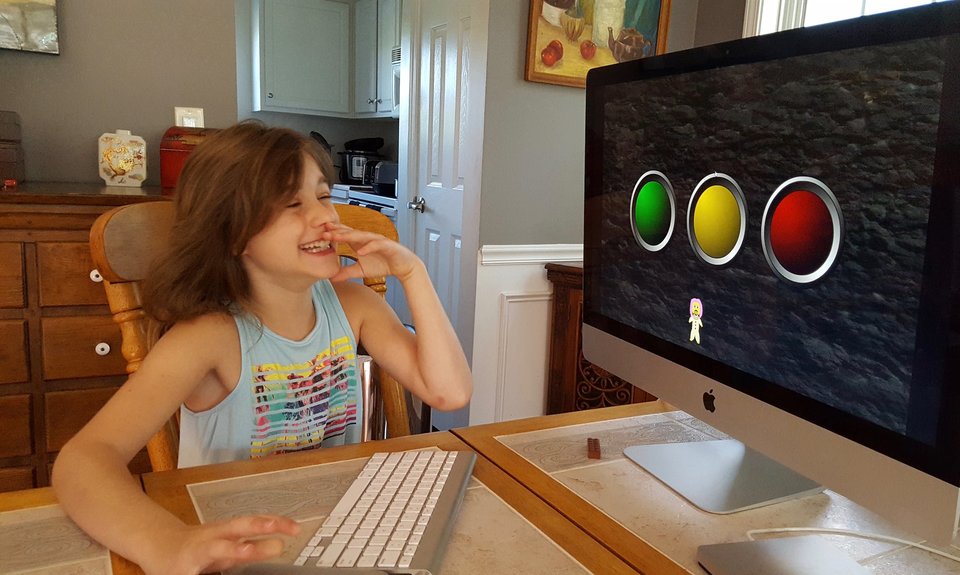 Lily was delighted to have landed on one of her favorite games where she gets to create a silly character to navigate Letter Quest!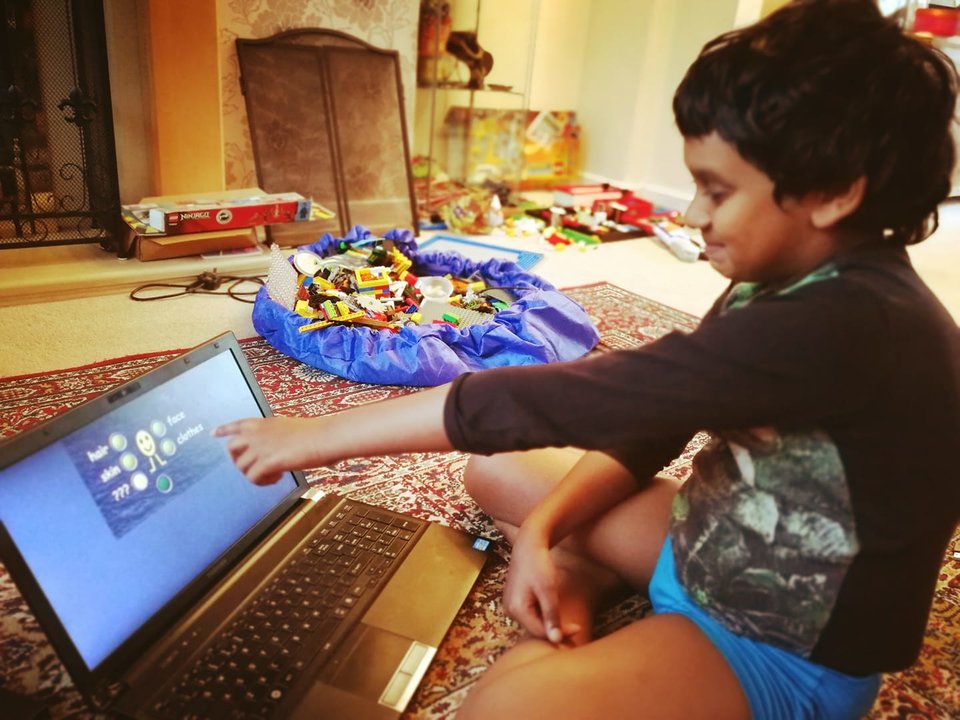 "Laughter while learning makes me happy"
11. But absolutely nothing beats the feeling of getting a new high score on a game!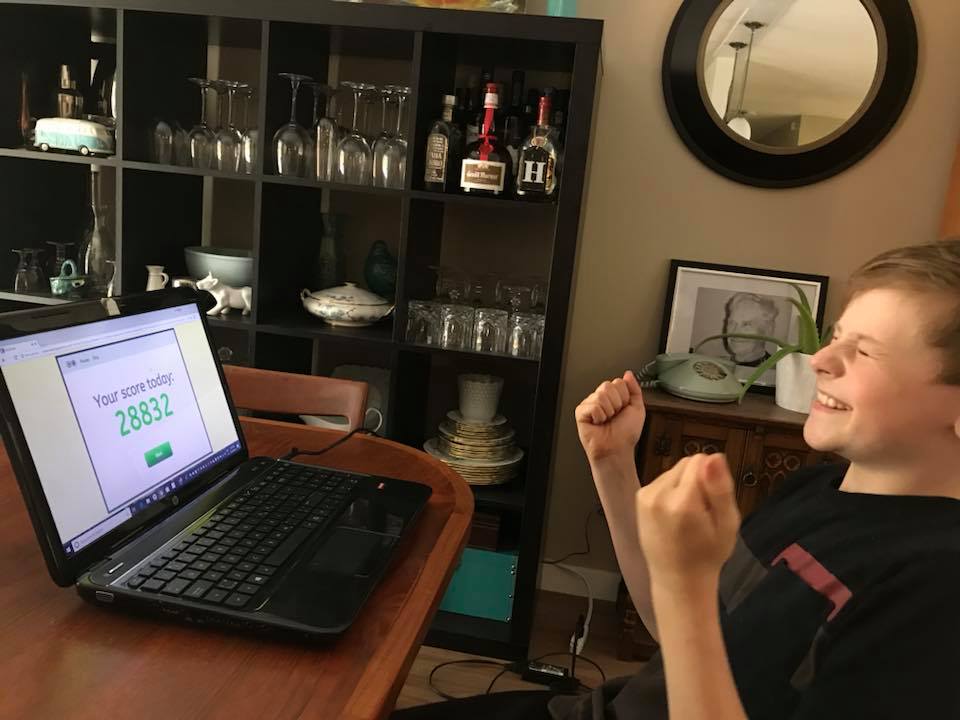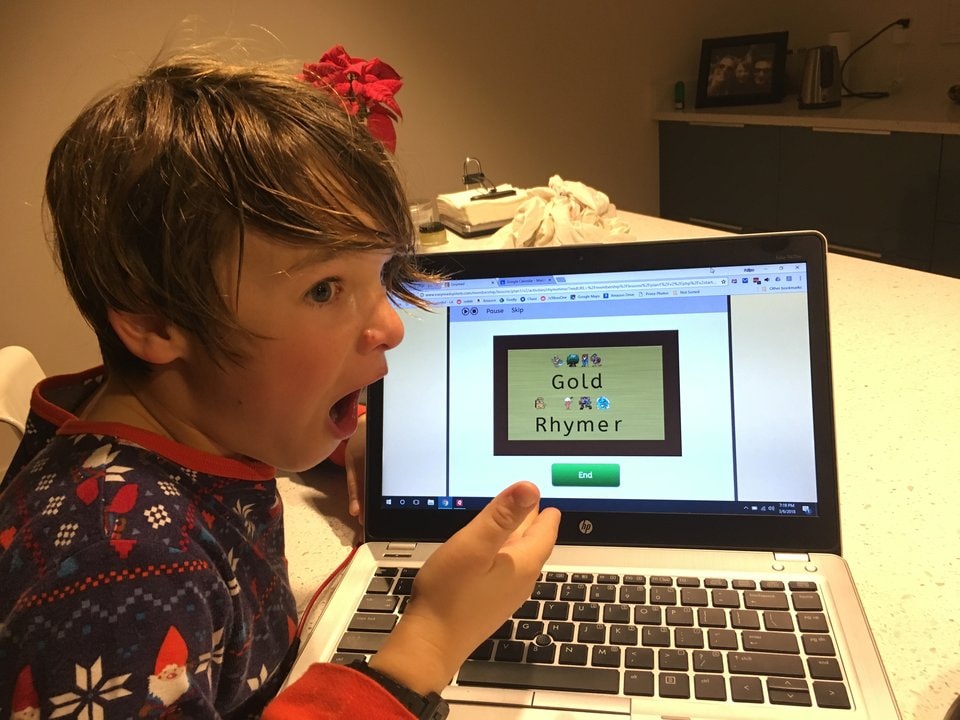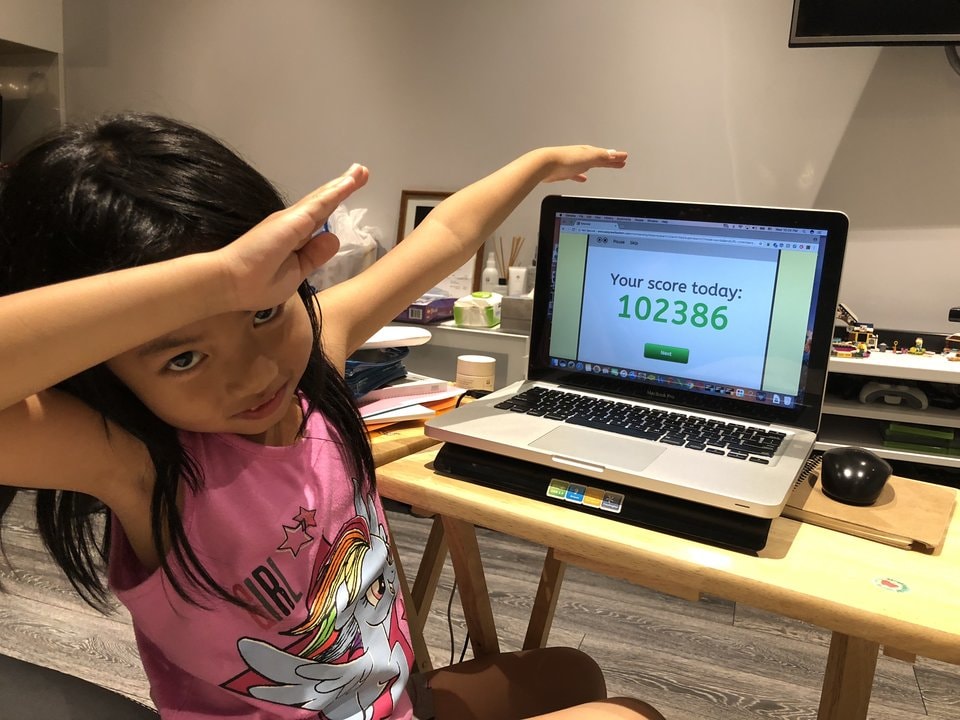 12. All in all, these kids seem pretty happy to be learning to read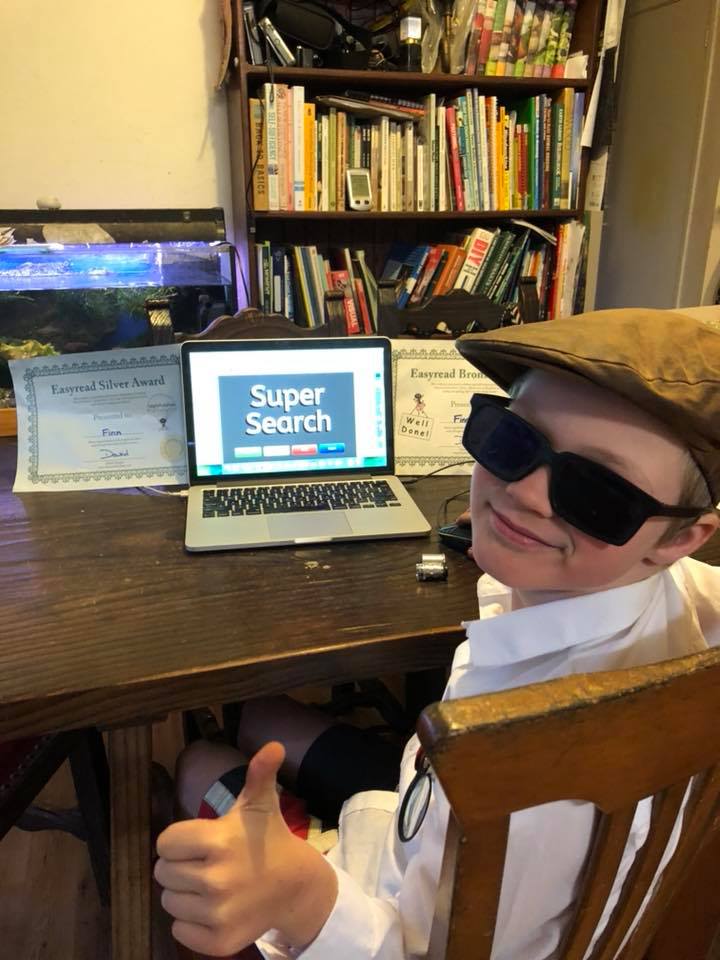 Thanks easy read! You have made such a difference to not only Finn's reading but his confidence and attitude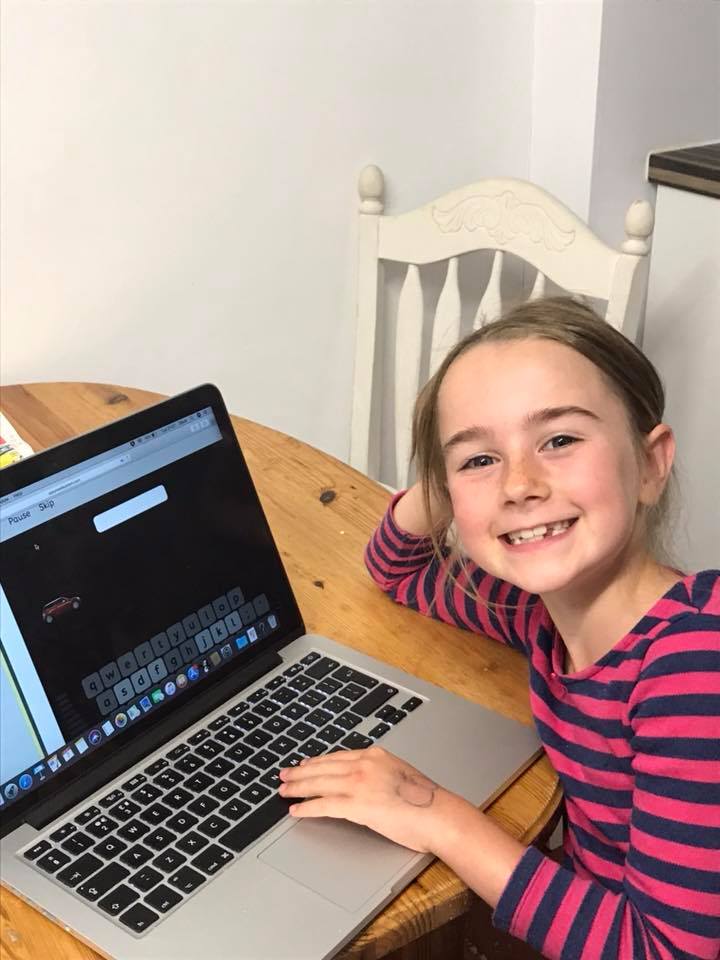 The smile says it all! Learning to read and spell is easy and it's great fun too!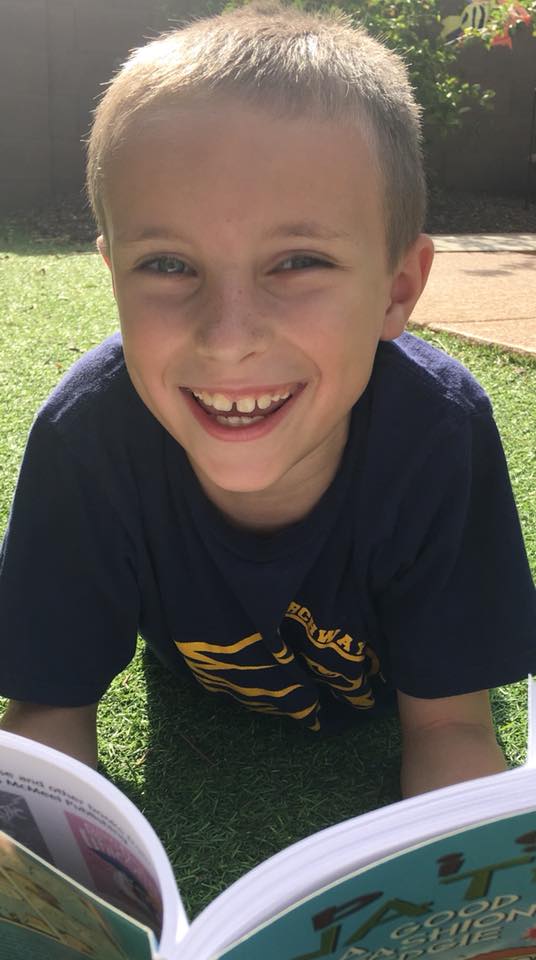 We have almost completed the program and Logan's smile says it all! He is more confident, enjoys reading for pleasure (comics are his favorite) and even reads aloud in church! Thank you Easyread!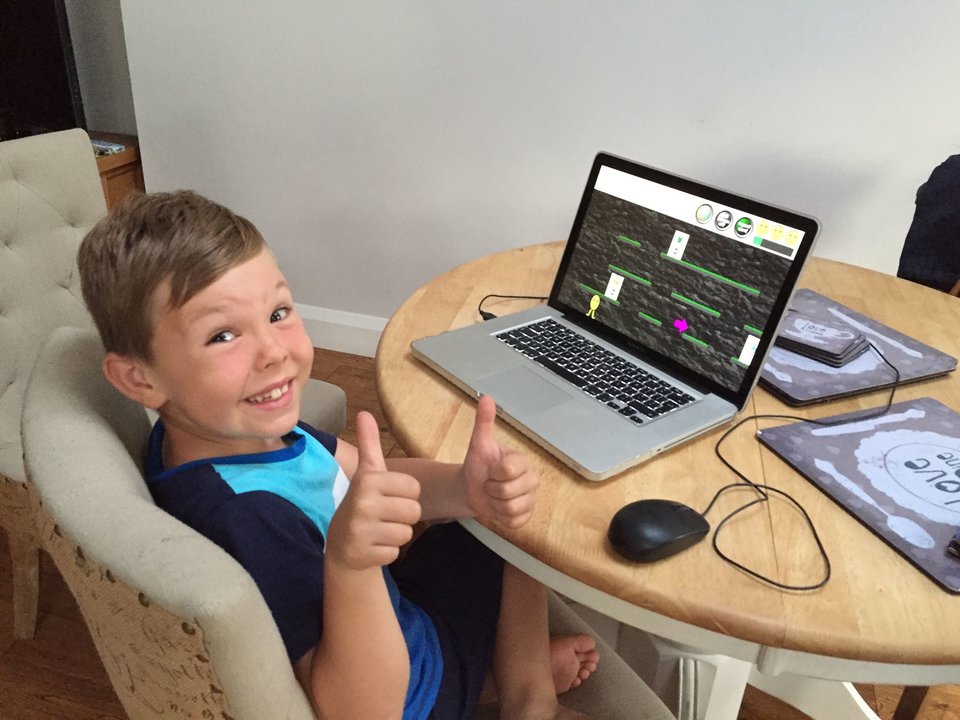 Making great progress with Easy read! No more fighting to get him to read as he is the one that reminds me we need to do Easyread each day. I thought we had tried everything until I found easy read through a google search. It's done so much for his confidence – can't recommend it enough!
Thanks to everyone who sent in a photo! Stay tuned to the Facebook page for future contests 😊