Tommy Hilfiger is one of the world's premier fashion designers. His labels can be found in high street stores everywhere. He has amassed huge personal wealth after building his company from the ground up at age 18.
And he has dyslexia.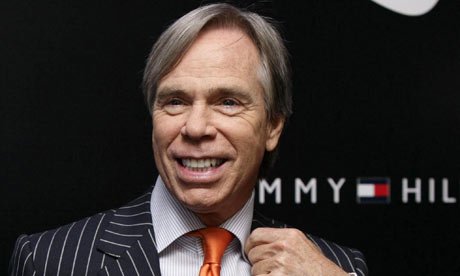 New York born and raised, Hilfiger was the second of nine children born to German-Irish parents. He always struggled at school with basic reading and writing, choosing to study machine shop rather than text-based subjects in high school. He was known for being a class clown, which he explains was an act to cover up his reading problems: "I didn't want anyone to know that I didn't get it." He remembers his classmates calling him "stupid" because of his dyslexia.
He quit school at 18 after graduating to work in retail in New York City. During that time, he started altering clothing for resale in his hometown. Eventually he opened up his own shop which he managed for 5 years before it went bankrupt when he was 25.
But he had been bitten by the design bug and was itching to get going again.
He moved to New York City with his wife and family and the Tommy Hilfiger brand was reborn. Some 40 years later, Hilfiger sold his company for $1.6 billion.
He still struggles with his dyslexia to some extent: "I still have trouble reading. I have to concentrate very hard at going left to right, left to right, otherwise my eye just wanders to the bottom of the page."
However, he also credits dyslexia for his success. Because he thought differently than other designers, his brand stood out from the get-go.
—–
Sarah Forrest is an Easyread Coach for the Easyread System, an online phonics course which provides support for spelling and reading problems. Easyread works through short, daily lessons structured as stories and games. Find out more at www.easyreadsystem.com or www.facebook.com/easyreadsystem